We assume that you grasped the first steps of opening and animating a B machine as outlined in [[Tutorial First Steps].
In this lesson, we examine more closely the various steps that ProB undertakes before a machine can be animated.
First, open the machine "Jukebox.mch" which can be found in the SchneiderBook/Jukebox_Chapter13 subdirectory of the ProB Examples folder. The main ProB window should look more or less as follows: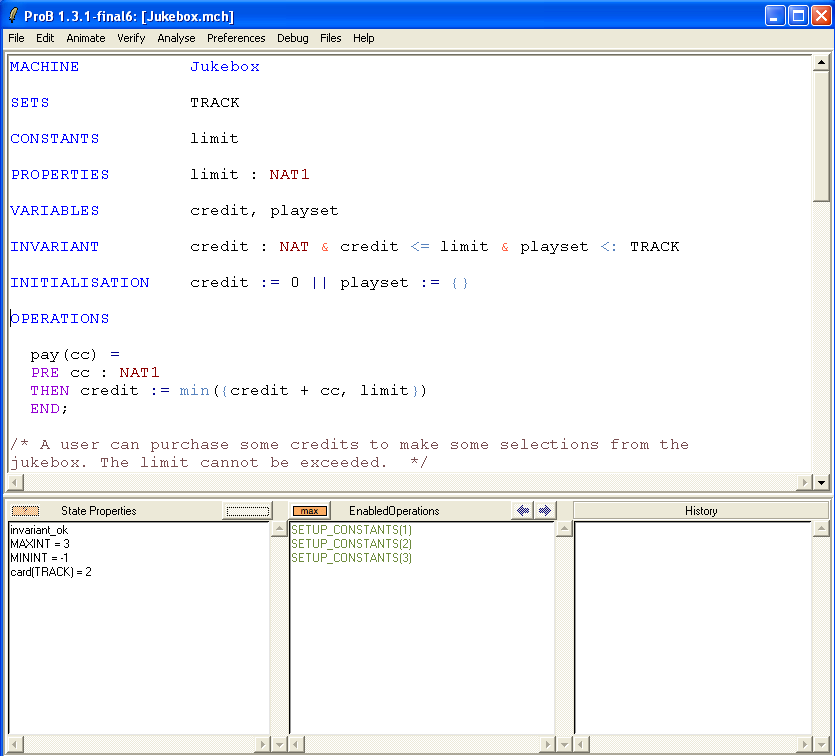 In general, before the operations of a machine can be applied, ProB needs to traverse three phases:
1. Loading the machine and determining the sizes of the deferred sets, as well as fixing the values of MININT and MAXINT.
2. Setting up the constants of the machine, such that the PROPERTIES and CONSTRAINTS are satisfied.
3. Performing a valid initialisation of the machine.
This process is illustrated in the following picture: